Biography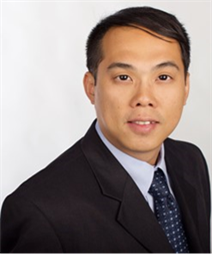 Dr. Pak Kin Wong is a Professor of Biomedical Engineering, Mechanical Engineering, and Surgery at the Pennsylvania State University.  Dr. Wong joined Penn State as a Full Professor through the Dean's Frontier Faculty search at the College of Engineering in 2015.  Prior to Penn State, Dr. Wong was an Associate Professor in the Department of Aerospace and Mechanical Engineering, Biomedical Engineering GIDP, the Southwest Environmental Health Sciences Center, and the Bio5 Institute at the University of Arizona.  He received his Ph.D. from the University of California, Los Angeles in 2005.  He is an inventor of four patents and has published over 100 peer-reviewed journal articles across multiple disciplines, including Proceedings of National Academy of Sciences, Nature Communications, Advanced Materials, and Cancer Research.
Dr. Wong's research focuses on biomimetic materials and systems for elucidating collective cell migration in tissue regeneration and cancer metastasis, and developing molecular diagnostic systems.  His laboratory has established a bioengineering framework, which integrates biomanufacturing of 3D organotypic models, nanoengineered probes for single cell gene expression analysis and ablation, biomechanical analysis of cell-cell and cell-matrix interaction, and agent-based computational modeling, for elucidating collective cell migration from a systems perspective.  For instance, his team revealed that the stochastic emergence of leader cells during wound healing and collective cancer invasion is dynamically regulated by a combination of intercellular tension and Notch1-Dll4 signaling.  Toward translational applications, he has pioneered microfluidic and biosensing techniques for performing sample preparation and molecule detection, and has demonstrated these techniques for point-of-care diagnostic applications.  In collaboration with his industrial partners, e.g., GE Global Research, Dr. Wong's group has demonstrated single-cell antimicrobial susceptibility testing and pathogen identification toward medical and defense applications.  These techniques are currently being applied in multiple pre-clinical and clinical studies in Stanford University, VA Palo Alto Health Care System, Johns Hopkins University, University of Pittsburg, and Penn State Hershey Medical Center. 
Dr. Wong has profound contributions to the professional societies around the world.  Dr. Wong is an editor of IEEE Nanotechnology Magazine, IEEE Transaction on Nanotechnology, SLAS Technology, and Scientific Reports.  He served in organizing committees for numerous international conferences, including General Chair in IEEE NANOMED 2018 in Hawaii and General Co-chair in IEEE NEMS 2017 in Los Angeles.  Among other honors, Dr. Wong was awarded the NIH Director's New Innovator Award in 2010, Arizona Engineering Faculty Fellow in 2011, AAFSAA outstanding Faculty Award in 2013, and JALA 10 – A Top 10 Breakthrough in Innovation in 2015.  Dr. Wong is elected as a Fellow of the Royal Society of Chemistry, American Institute for Medical and Biological Engineering, and Society for Laboratory Automation and Screening for his contributions in biomedical engineering and nanomedicine. 
Selected honors and awards
2018           The 2018 SLAS Tech Ten, A Top-10 Breakthrough in Innovation
2017           Fellow, Royal Society of Chemistry
2017           Fellow, American Institute of Medical and Biological Engineering
2017           Fellow, Society for Laboratory Automation and Screening
2017           Distinguished Alumni Award, Faculty of Engineering, CUHK
2017           Solver, NIH Single Cell Analysis Program, "Follow that Cell" Challenge
2016           Best Paper Award, CM Ho Best Paper Award in Micro/Nano Fluidics, IEEE NEMS 16
2016           Best of Session Poster Award, American Urological Association Annual Convention 16
2015           The 2015 JALA 10
2014           Outstanding Alumni, CUHK, Mechanical and Automation Engineering
2014           Finalist, SLAS Innovation Award
2014           The 2014 JALA 10
2013           AAFSAA Outstanding Faculty Award, University of Arizona
2012           Winner, US Contest on Applications in Nano/Micro Technologies
2011           Arizona Engineering Faculty Fellow
2010           NIH Director's New Innovator Award
Contact
Dr. Pak Kin Wong
Professor of Biomedical Engineering, Mechanical Engineering, and Surgery
The Pennsylvania State University
Office: CBEB 516
Phone: 814-863-5267
Email: pak@engr.psu.edu
Lab Facebook: https://www.facebook.com/SystematicBioengineeringLaboratory